REGISTRATION
Please bear in mind that registration instructions and confirmation may be delayed for a couple of days, specially, in weekends and official holidays.
Online Registration Platform
Fill the required information in the online form, where you could also find information about hotel booking.
Registration fees:
Early bird discount available until October 12th, 2018
| | |
| --- | --- |
| Professional Registration: | 150€ |
| Academic Registration (Senior, PhD-MsC, Student): | 120€ |
| ISCB members registration: | 100€ |
The cost of registration includes: All Scientific Meetings, Lunch during the conference, Coffee Breaks and Gala Dinner.
Registration discount for ISCB members.
Any active member of the International Society for Computational Biology (ISCB) will receive a 20 euro discount for the XIV Symposium on Bioinformatics. We will cross-check our registration records with the active ISCB members.
We highly encourage participants to join ISCB in order to take advantage of the member discount for this conference and others.
Late hour registration:
An additional cost of 50€ per registration will be charged for registration after September, 28th 2018.
Reimbursement policy and participant substitution policy:
80% of the total amount of the registration will be reimbursed in case of failure to assist to the Conference up to 12 days before the start of the event (deadline for reimbursement is Friday, November 2nd, 2018). An email to the Technical Secretary (Viajes El Corte Ingles) has to be issued for that purpose.
In any case, it is possible to nominate a substitute person to assist to the Conference instead of requesting reimbursement.
TECHNICAL SECRETARY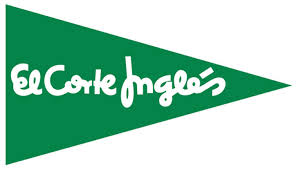 VIAJES EL CORTE INGLES
C/ Luis Amador, 26, Centro de Negocios Camara Granada
18014 GRANADA
Tel. +34 958 536 820
Fax. +34 958 25 48 92
Opening times: Mon-Fri 09:00-14:00 // 6:00-19:00